Business Aviators takes the stress out of managing your aircraft.
Our team of FAA certified mechanics, pilots and support staff allow you to enjoy the convenience of aircraft ownership without the headache or added expense.
We understand that owning an aircraft is a major investment that comes with considerable responsibilities. That's why we guarantee the highest level of professionalism, service and communication to aircraft owners. With a long history of managing and maintaining private aircraft, we can provide added safety, cost savings and oversight.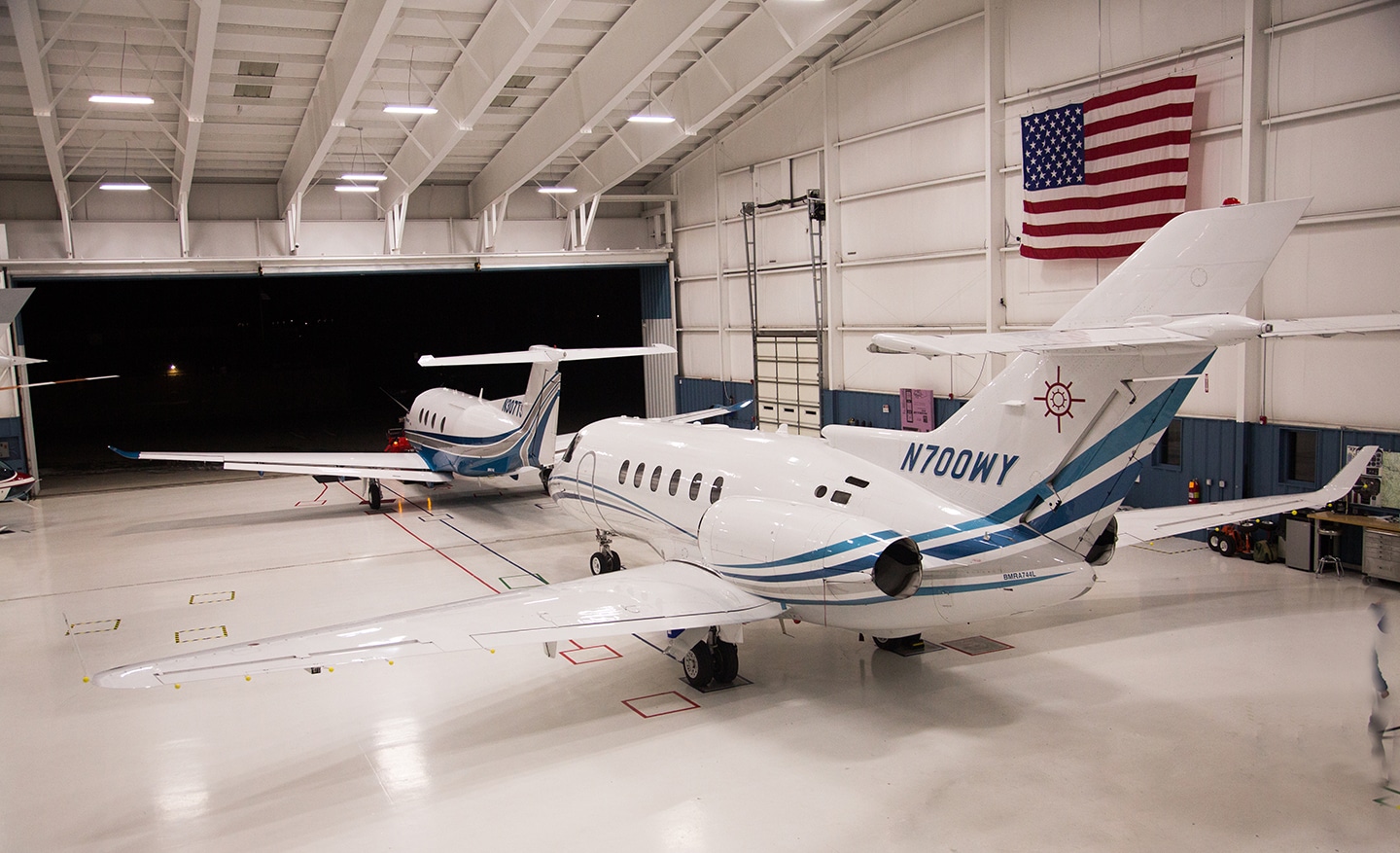 Our aircraft — including aircraft we operate under management and maintenance agreements — are maintained to impeccable standards by our certified mechanics and maintenance staff who utilize progressive care maintenance programs. All maintenance and care requirements are tracked on computer maintenance software that integrates with our flight planning software, which flags any issues with the plane and alerts us ahead of time. This system allows us to cross-check availability of aircraft and crew and it removes the possibility of conflicts with upcoming maintenance events. All replacements and repairs are completed only with certified factory approved parts by professional and certified mechanics.
Business Aviators currently manages one Challenger 300 and one Hawker 800XP under Part 91 management in addition to our fleet for hire that are managed under Part 135 agreements.
Interested in discussing aircraft management? Contact us today.